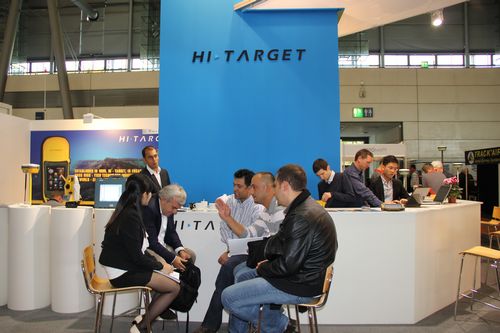 From October 9th to 11th, INTERGEO 2012 was held in Hannover International Exhibition Center of Germany. Attendances from all over the world visited this globally largest and most important land survey, land information and land resources management trade fair.
As the leading companies of Chinese GNSS industries, Hi-Target also been invited to attend this exhibition. Hi-Target set up an artistic booth showing the latest technologies which leading China GNSS industries, such as the products like iRTK, Qpad, Q series GIS data collectors which attracted visitors' attentions.
Moreover, Hi-Target also exhibited ZTS-120 Series Total Station, which incredible technologies gained high praise from the visitors.
When learned much of the technologies of the Total Station, all the customers and guests showed very positive attitude and strong interest to Hi-Target and its profession. Furthermore, seeing from Hi-Target, they become more and more believing in Chinese hi-tech productions consequently, Total Station means much more than the product itself to all the international customers.
Only in this short three-day exhibition, there are more than 100 potential customers coming to consult continuously, which shows the daily-increasing competitions of Hi-Target in international market while proves that "China GNSS" is stepping into the world stage.