April 18th~22th,2016, Hi-Target attended The Fourth High Level Forum on United Nations Global Geospatial Information Management, topic on "Good Land Governance for the 2030 Agenda", which held in Addis Ababa, Ethiopia. About 60 directors and representatives of Surveying and Mapping Bureausand Institutes from African countriestook part in and listened to the reports.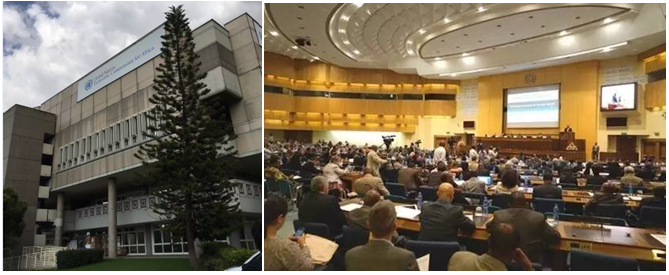 A training and communication, which theme for "International Workshop on Advanced Land Cover Information Technology and Application" was also held by Chinese National Administration of Surveying, Mapping and Geoinformation, Geographic Information Center. Mr. Li Pengde (Co-Chair, UN-GGIM Committee of Experts), the deputy director of Chinese National Administration of Surveying, Mapping and Geoinformation gave speech during the meeting.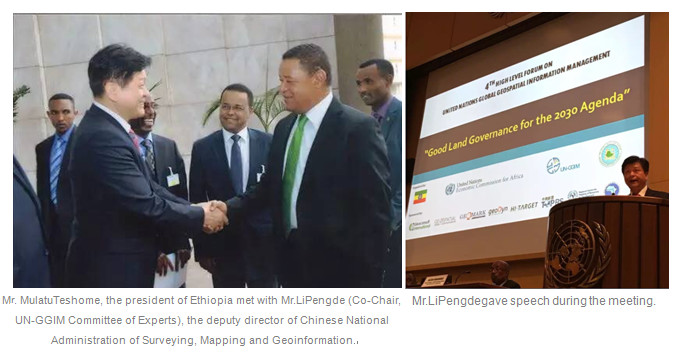 As a Chinese participant who first time to showed up in this forum,Hi-Target vice-president Mr.Hu Wei mentioned that Hi-Target is a leading manufacturer of Geographic and navigation instrument in China,now is focusing on becoming themost respected premium brand in the international spatial geographic information industry, intents to be mentioned in the same breath as Trimble, HEXAGON and Topcon. The products manufactured by Hi-Target, not only with high quality, but also cost efficient to buy. There is a good friendship between African countries and China, we have attached much important to develop the African markets, and hope that there will be more closer cooperation on supporting the development of African surveying and mapping geographic Information industry. "Hi-Target, willing to develop with Africa"Mr.Hu emphasized and was pleasant to welcome all representatives on-site visit Hi-Target, establish further communication and promote mutual cooperation together.
During the period, Hi-Target team brought its full range products line to show in the exhibition hall. From RTK system, total station, digital echosounder to GIS high-precision data collector, each product made great interests to the all. The special designed poster with local elements in Hi-Target booths caught lots of eyes and the slogan" From China, Loving Africa" was praised highly by everybody passed by.

April 20th, Mr. Li Pengde visited Hi-Target booth, intended to know more about Hi-Target and its products, he expressed that Hi-Target is a company with big potential in the industry, further communication with all representatives who attended the forum is quite so important to complete the business layout and marketing promotion in African markets.
After the forum finished, Hi-Target was also invited to visit the ADDIS ABABA University, institute of Science and Technology. There was not only a presentation to introduce the company, but also a series of live demonstrations of equipment to the experts and students. The V90 Plus GNSS system was highly impressive by its excellent performance and good quality.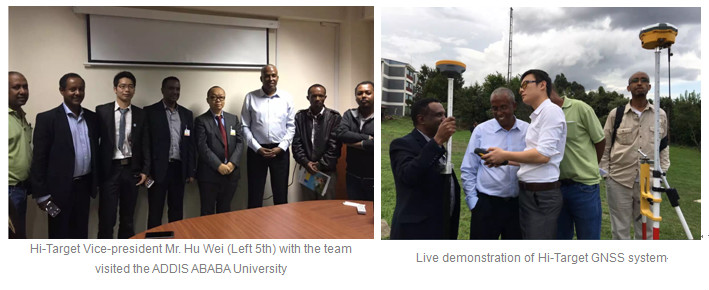 It is a good show for Hi-Target in this industrial forum organized by UN-GGIM. On one hand to bring much more confidence and marketing foreshadowing for the local partners to promote Hi-Target brand henceforth.But the most important is, not only in Africa, Hi-Target will keep going ahead, look around the world, aiming at developing the international business more and more better, well preparing to become a leading and professional provider of high-precision geographic instrument and solutions in the world.