Guangzhou, China. Nov.4, Hi-Target,the professional high-precision geographic instrument and solution provider announces its cooperation with Newcastle University. Both sides have agreed on setting up joint Geomatics research laboratory and establishing special scholarship at Newcastle University. This is the first scholarship that Hi-Target established overseas. At the same time, Hi-Target will donate instruments to Newcastle for teaching and scientific research. Both sides will carry out deeper cooperation in slope monitoring system, 3D laser scanning and GNSS data processing. Hi-Target expects to further improve its existing overseas business layout and R&D through the cooperation.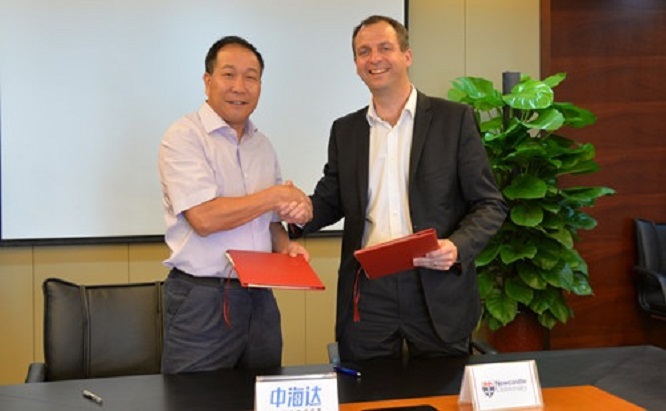 Head of the School of Civil Engineering and Geosciences of Newcastle University, Professor Jon Mills and Professor Zhenhong Li visited Hi-Target. Liao Dinghai, chairman of Hi-Target, president Xu Feng and vice president Hu Wei attended this exchange meeting. Jon Mills commended that the products of Hi-Target are "sophisticated and high-end". General manager Mrs. Xu introduced the detail of company development, product line and global marketing situation during the meeting. She also expressed that Hi-Target is looking forward to going out of China and layout overseas. What's more, Ms. Liu Ming, the chief representative of scientific and technological innovation, Consulate General of the UK of Great Britain and Northern Ireland in Guangzhou attended the signing ceremony and spoke highly of the cooperation between the two sides. The both sides had fruitful discussion on further cooperation during the meeting.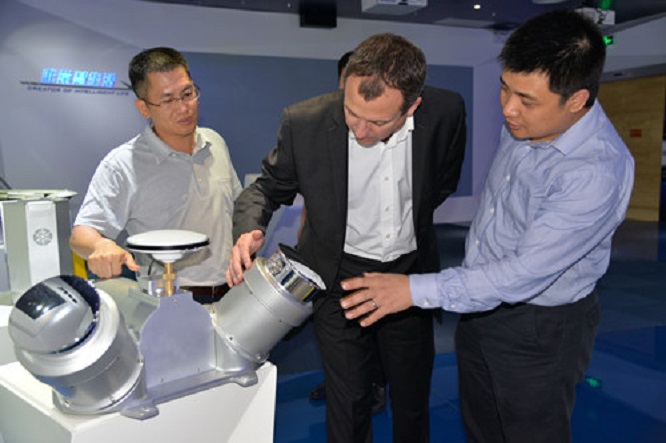 Newcastle University is a world-class research university, ranking in the 16th UK universities. It ranks second to Imperial College London in the field of engineering. The School of Civil Engineering and Geoscience is the largest and best equipped group of its type in the UK, and the only school that recognized by Royal Institution of Chartered Surveyor in the UK. Mr. Jon Mills said Newcastle is looking forward to building a strategic partnership with Hi-Target based on the school's strong foundation of geographic information.
Hi-Target expects to start from Newcastle University to build cooperation relationships with more overseas universities and research institutions, speeding up the layout and process of Hi-Target's internationalization.