Guangzhou, China. Nov.1, Hi-Target, the professional high-precision geographic instrument and solution provider, announces the establishment of SATLAB GEOSOLUTION (HK) LIMITED a joint venture with SATLAB GEOSOLUTIONS in Askim, Sweden. This is the first joint venture collaboration for Hi-Target with an international company.
This collaboration is a significant step for both companies where SatLab will benefit from Hi-Target's state of the art engineering and manufacturing facilities, while Hi-Target will benefit from Satlab's knowledge of International markets and advanced product design.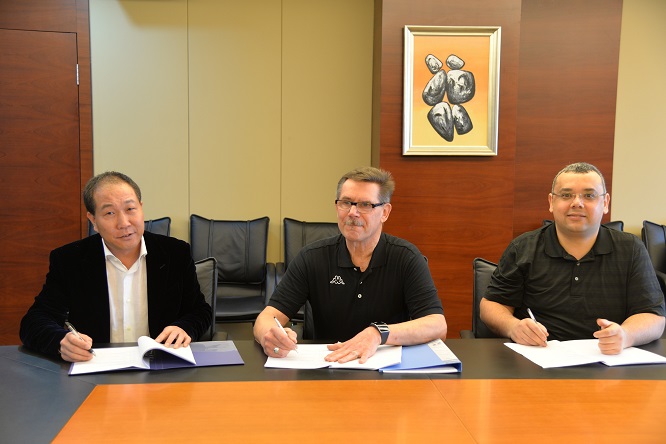 About SatLab
SATLAB GEOSOLUTIONS is a Swedish based satellite positioning Solutions Company. The company was founded by a group of passionate and pioneering engineers, with more than 40 years of experience in the GNSS industry. SATLAB GEOSOLUTIONS has subsidiaries in USA, Turkey, Czech Republic, and Asia-Pacific.
About Hi-Target
HI-TARGET (Hi-Target Surveying Instrument Co., Ltd) is a professional high-precision geographic instrument solution provider in China. Areas of business include GPS/GNSS, photoelectric surveying, GIS data managing, marine surveying, UAV, 3D laser systems instrument and BDS high-precision applications, precision agriculture, precision machine control, Indoor localization solution, ect.
Over the past 15 years, Hi-Target has established 8 subsidiaries, 28 branch offices and currently employs more than 1,600 employees serving customers and partners. Hi-Target is now a worldwide brand with active products in over 60 nations.
As the leading brand in the market, Hi-Target invests heavily in the research and development and cooperated with more than 100 universities for technology research.