Guangzhou, China, Nov.10, Hi-Target, a professional high-precision geographic instrument solution provider in China attended 2015 ChinterGEO, which was held in Ningbo from November 7th to November 9th. Nearly three hundred exhibitors gathered at Ningbo International Trade Exhibition Center.
As a leading enterprise in the field of surveying geographic information equipment, Hi-Target debuted sparkly with the attitude of "full line of products and fully attract investment" in the exhibition, leaving deep impression on the exhibitors and visitors.
Hi-Target products became the highlight of whole exhibition and attracted considerable attentions, especially the numerous new products, such as the small total station, iFly UAV system, HS1000 3D laser scanner, iScan-SLAM indoor mobile measurement system, and other products.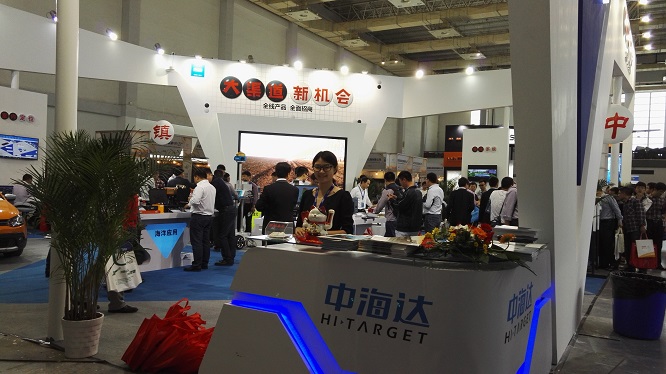 Some visitors said the various new products that Hi-Target released in this exhibition brought vast business opportunities for industry. They are looking forward to future cooperation with Hi-Target.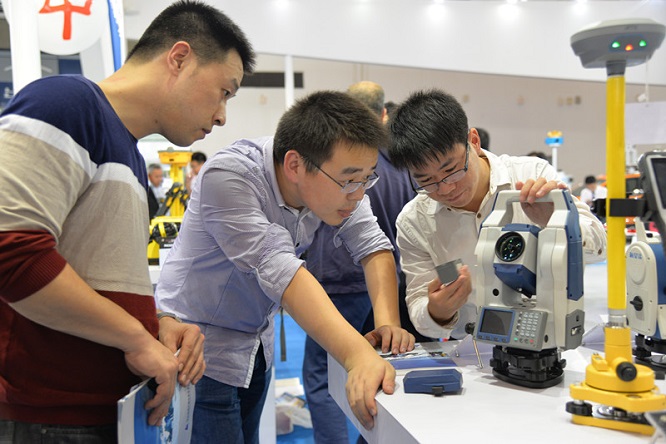 Visitors are experiencing total station.
Before the exhibition, the annual Hi-Target Surveying Geographic Information Equipment Industrial Strategy and Development Conference were held in Ningbo in November 6th. At the conference, Hi-Target leaders talked about how to create big channels and seize new opportunities with more than 200 distributors from nationwide.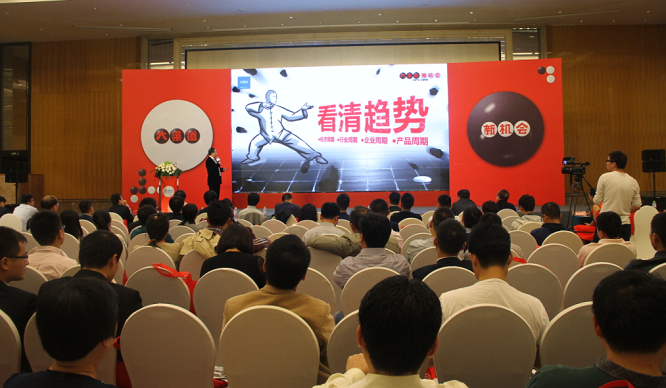 Hi-Target leaders delivered speeches on different topics during the meeting. First, Chairman Liao Dinghai gave a welcoming speech, and pointed out that choice is more important than effort in today's economic downturn situation. Only recognizing situation, grasping direction and choosing cooperative partners with capital and strength can we win the future. Next, President Xu Feng talked about new normality and new trend, analyzing the current situation of surveying technology. Later, vice president Zhu Kongjun pointed out the future development direction of Hi-Target. The marketing channels should bravely seize the new opportunities. Finally, Vice president Hu Wei introduced new technology and products of Hi-Target to the distributors. With full range of products and solutions, Hi-Target can provide all-dimensional, multi-level choices and opportunities for distributors.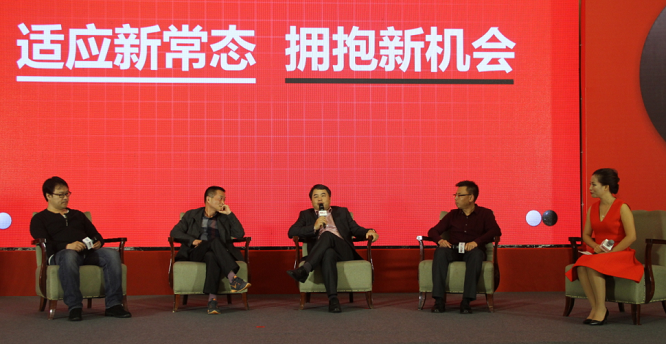 Distributors interview scene
Adapting to the new normality and embrace new opportunity were fully explained in the distributor interviews. On-site interviews were conducted among several companies. They talked about the distributors' choice and layout under the new normality.