On July 8, 2013, an international user conference of ESRI company,(the geographic information industry giant) was held in the southwestern United States city(San Diego),which aimed at displaying the ESRI users latest technological achievements and providing a communication platform to the software and hardware manufacturers of GIS industry.
General situation of the venue:
Nearly 250 exhibitors from around the world took part in the exhibition during the three-day meeting. In these exhibitors, there are more than 70% software vendors that most based on ArcGIS secondary development; And 15% of them are solution merchants who provide users with a complete set of industry hardware and software solutions; The remaining 15% are some hardware manufacturers ,such as Trimble、Leica、Topcon ,these industry giants also at present. However, Hi - Target (haida)participated the conference as the only Chinese brand of GNSS, leded by Mr Zhu kong jun(the vice President and division director of Hi - Target ), shining at the meeting.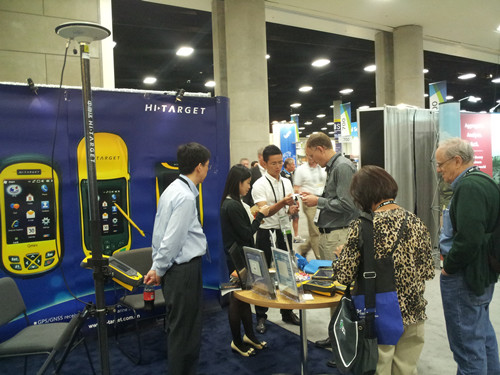 An overview of the booth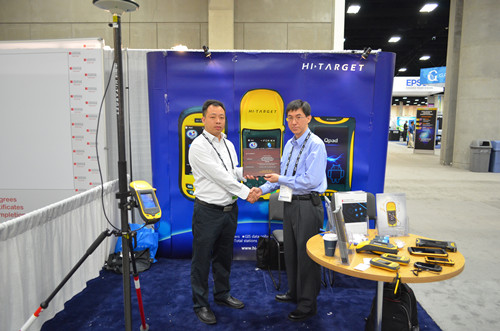 GIS product director, group vice President Mr Zhu issued the customer the medals of agency
The show was a success and let's get a lot of cooperation intention, including solutions companies of the participators and some ordinary users. Now we're looking forward more harvest and further developing the GIS market of North America.
The Hi - Target positioning to provide hardware platform for people and industry solutions in this exhibition. Most participants are software or program who always need binding hardwares to sale products, then our arrival coincided with the time. There are many is ordinary users in the venue and Hi - Target can also provide them with hardware & software industry solutions.