From May 19th~May 21st, 2016, the 42nd Annual National Directorate Meeting and Convention of GEP was successfully held in Vigan, Phillipine, with over 500 people participating in. Hi-Target, as the strategic partner and the biggest sponser, was invited to attend this meeting. On behalf of Hi-Target, a local cooperation partner, delivered a report at the meeting, introducing global latest surveying technology and Hi-Target's advanced surveying technology and instruments as well.

During the break, the vice president and council members of GEP and the representatives of different regions visited Hi-Target's product exhibition stand, and had a broad and in-depth exchange of views on the current situation and development trend of surveying industry with David Hu, the vice president of Hi-Target. GEP spoke very highly of Hi-Target's surveyng technology and instruments, hoping to proceed the cooperation relationship with Hi-Target and jointly promoting the development of this industry.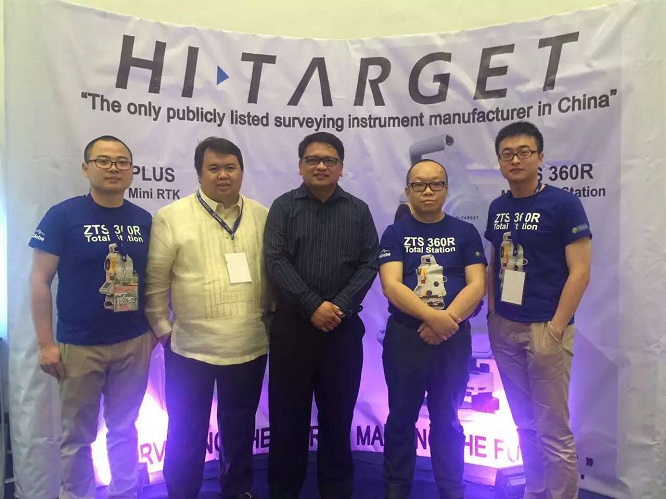 Hi-Target's products were big attractions for all the visitors there, especially RTK V90 Plus and total station ZTS-360R. These two products received significant praise from surveying experts and surveyors in Philippine for their excellent performance and compact style. Besides, the local partner of Hi-Target donated 3 total stations to 3 universities in Philippine, which was greatly appreciated by all the visitors present.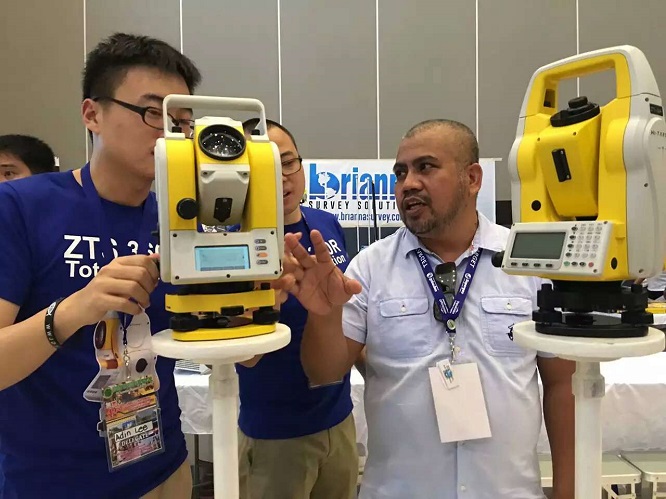 Hi-Target and all the partners in the world will make continued efforts to provide world-class surveying products and contribute to the development of the world's surveying and mapping industry.