As inhabitants living on this blue planet, it is ocean that offers us immense possibilities to explore its mysteries of depths. Hi-Target, as a high-tech hydrographic survey equipment and integration solution provider, has foreseen this promising direction, towards which all the human kinds are heading.

Relying on technological innovation for long-term development, Hi-Target has already mastered the core technology in high-end hydrographic survey industry, the best example that will be demonstrated in the coming Latin America Hydrographic Seminar in Panama being multi-beam echo sounder - HD MAX.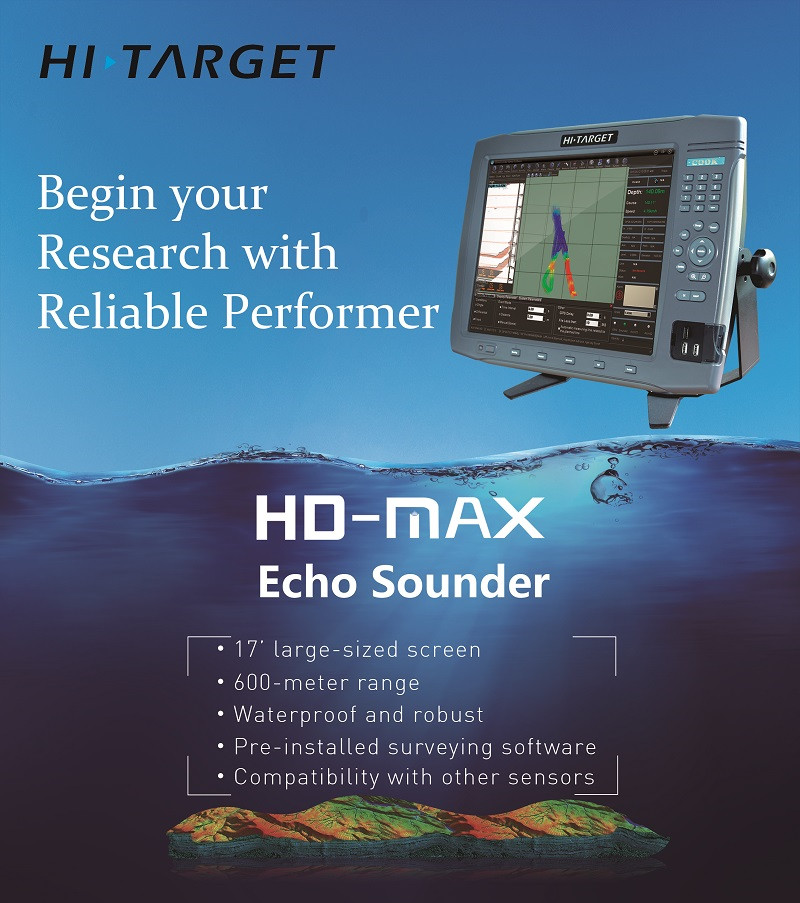 Hi-Target has planned to continuously evolve and specialize in devices, system integration, data devices, etc. providing "comprehensive industry solutions", including product hardware, industry software and support devices. Examples are entire and various solutions from devices to services for high-end sounding and positioning hydrographic applications that will rock the world in the future.
Seminar Schedule is offered below. For more information, please send your inquiry to our email address (info@hi-target.com.cn).
Hi-Target embraces the ocean, "surveying the world, mapping the future", as always.
Seminar Schedule:
09:15 - 09:30 Guests Entering
09:30 - 09:45 Welcome Speech
09:45 - 09:50 Product Plan in 2017
09:50 - 10:40 Introduction of Hydrographic Surveying Solution Part 1
10:55 - 11:30 Introduction of Hydrographic Surveying Solution Part 2
11:30 - 11:45 Q & A
12:00 - 14:00 Lunch & Idea-Sharing
14:00 - 17:00 HD-MAX Live Training