2015, June, Hi-Target officially invite partners from Nigeria, Ghana, Ethiopia, Egypt, Algeria, Malawi, Kenya to visit the company and have business discussing meeting in Guangzhou.
The meeting started with a warm welcome greeting by the company CEO Mr. Steven Xu, The vice president Mr. Jerry Bao and general manager Mrs. Jenny XU showed up the detail of company development, product line and global marketing situation during the meeting.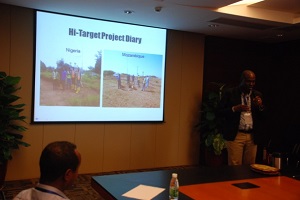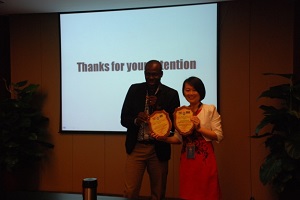 Mr. JOSEPH AMAGLO, who has more than 30 years surveying and mapping experience, and promotes Hi-Target brand in Nigeria for more than 7 years, shared his successful marketing experience to all partners. After the meeting, all partners of Hi-Target also joined in the company visiting and products demonstration for RTK, total station, GIS and CORS which bring them a deep understanding for the company and its products.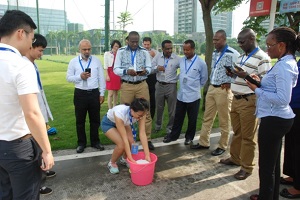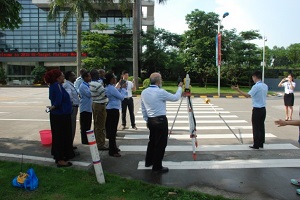 V60 GNSS RTK long time soaking and 2 meters free-falling on-site demonstrations surprised and cheered all partners. "Wow! I never see this, it is unbelievable and really amazing." Said by Mr. JOSEPH AMAGLO and he emphasize said that: "Not only the equipment quality and also the easy-operated software, it's obvious that Hi-Target is superior."