Guangzhou, China, Nov.10 Hi-Target, a professional high-precision geographic instrument solution provider in China won the bidding of 100 sets of high accuracy handheld GNSS RTK purchased item of Colombia.
According to the contract of the tender, Hi-Target will provide 100 sets of Qstar8 handheld GNSS RTK with its configured software to UNIDAD DE RESTITUCIÓN DE TIERRAS (Unit for the Restitution of Lands), the main organizer of this tender. These instruments are mainly applied to data collection, statistics, valuation and management of national land.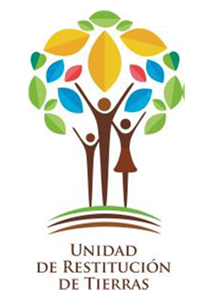 More than 15 well-known GNSS brands participated in this tender. Qualifications of the bidder, legal verification, products performance and purchasing cost are all taken into consideration in the bid evaluation. After considering these factors comprehensively, Hi-Target's Qstar8 awarded the tender with its superior quality and performance, as well as profitable quotation.
About Qstar8:
Qstar8 brings the essential functionality for high accuracy GIS data collection in one device. It is also the most cost-effective high accuracy network RTK rover. Qstar8 is the best platform of applicable software for high accuracy GIS data collection and it is widely applied to power line inspection, land & resources management, forestry, agriculture, piping, underground cabling, waste water management and so on.
For more information, visit http://www.hi-target.com.cn/en/ProductInfo.aspx?id=73
About Hi-Target:
Hi-Target is a professional high-precision geographic instrument solution provider in China. The company engages in GNSS high-tech technology industry, covering from GNSS technology development, to production as well as marketing and sales. In China, Hi-Target has established a nationwide sales and service network with 28 branches, 7 technical service centers. Hi-Target has 4 core businesses involved in surveying GNSS product series, digital sounder series, GIS data acquisition system, marine engineering application integrated system, marine surveying, and marine mapping software products.