At Jan. 15th, Hi-target openly announced that they are going to acquire the equity of GUANGZHOU O.CN
INTERNET TECHNOLOGY CO., LTD with 83,000,000 RMB and increase their capital. So that Hi-target could have a better performance in the construction of the smart city in our country and seize this chance to enter the area of digital city and LBS. After this transaction, Hi-target holds 58.68% equity of O.CN.
Established in 2005, Dec. 1st, O.CN mainly focuses on network technology service, technology consultant, technology development and so on. It also obtained the military equipment and material procurement qualified network certificated by the communication ministry of Headquarters of the General Staff in 2001.
As one of the two main 3D Simulation MAP firm within the country, O.CN has rich experience in producing 2.5D、 3Dmap data. It also equipped with stronger cost advantage in the production of 2.5D data. The accumulation of O.CN's professional experience has become its vital resources. Nowadays, the company has complete the production of 35 large and medium-sized cities' data of 3D Simulation MAP, meanwhile, these data could turn into its core competitive resources. Website, O.CN which belongs to the company, has relative high reputation in Guangzhou. Moreover, its LBS and GIS has formed bidirectional business line,which come into being the key resources advantage compared to other GIS company.
Hi-target indicates that, after the positive combination with O.CN, it is able to offer an integrated solution which includes data, software, hardware and service to multi-types customers. It benefits the company to acquire the leading position rapidly in the GIS industry. Simultaneously, by means of the business integration with O.CN, the current business of Hi-target has completed the transaction from the area of expertise to the area of consumption, drastically expanded the business development space and accumulated important technology and experience in developing the international GIS and smart city market.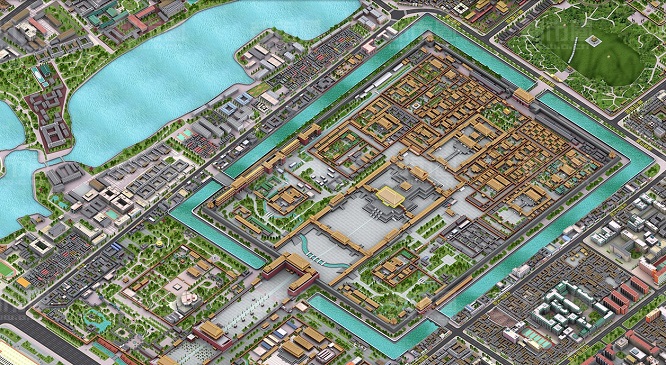 LINK: www.gis.o.cn/en