On August. 2, 2016, a representative group of Jurukur Perunding Services Sdn Bhd visited Hi-Target headquarter in Guangzhou, among which Director Laang was in charge of business negotiation while Director Nik made the company and product introduction.
Introduction of JPS Company
The value of JPS in 2015 was estimated around 1.6 Million MYR (approximately 2.638 Million RMB). The company deals mainly with surveying service and data supply. 60% of its bus iness comes from cadastral measurement and application of high-end equipment such as three dimensional laser, 30% from data transaction and 10 from marine surveying. JPS currently owns a professional marine surveying group, single-beam echo sounder ODOM, MI I, MK II, MK III. In addition, it rents two R2 Sonic multi-beam echo sounder to carry out projects. Other equipment includes side-scan, shallow anatomy and other surveying instruments.
Before visiting Hi-Target headquarter, JPS representatives have been to the marine sub-company in Nanjing and Hi-Cloud in Wuhan and given positive feedback, and they held even higher expectations for the trip to Guangzhou.
Schedule of Guangzhou Visit
JPS group firstly visited the exhibition hall locate on the first floor of Hi-Target headquarter. The representatives listened the introduction about the displayed products by Product Manager Stefan Wei and Sales Manager Kelly Liang and Michael Lei, and then had a Q&A session and discussion.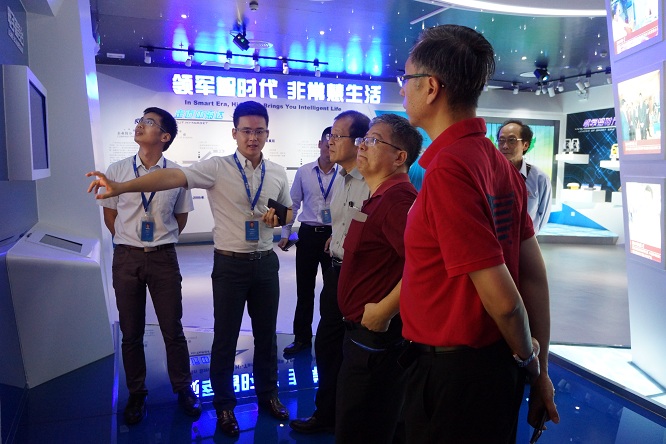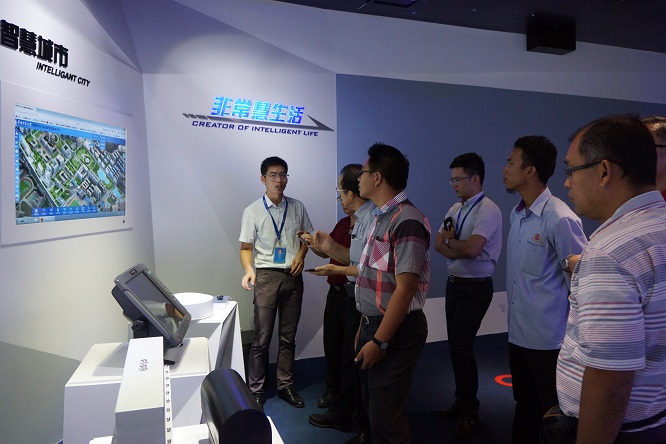 Next, a meeting was held by Brand Manager Karen Liang in the conference room. Vice President David Hu gave a welcome speech and briefly introduced the achievement that Hi-Target has made in South Korea and Southeast Asian Market, and expressed the expectation of cooperating with JPS. He proposed that JPS could use Hi-Target's products for trial and then discuss the issue of promoting and selling the products in Malaysian local market.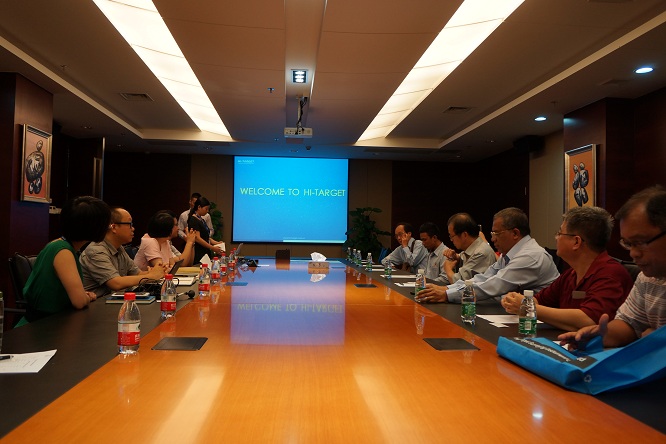 In the following session, Product Manager Stefan Wei made an introduction about Hi-Target's historical development, product line, international business etc. for JPS group.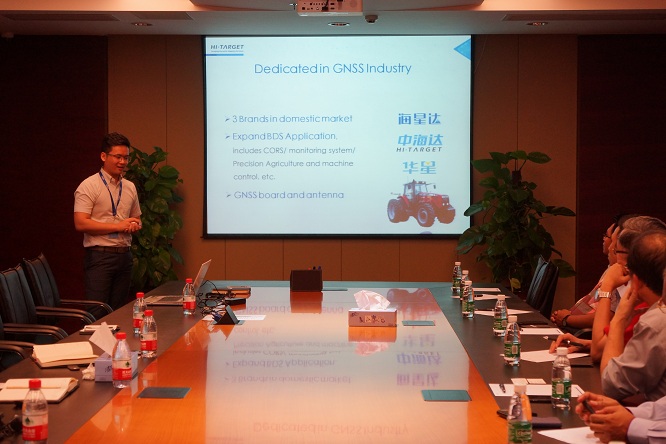 In discussion part, General Manager of International Trade Department Jenny Xu exchanged opinions about the bilateral cooperation with directors of JPS.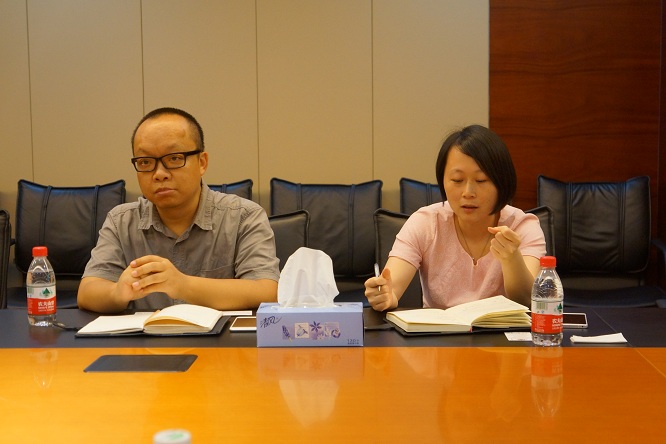 Situation of Malaysian Surveying Market
The purchasing power in Malaysian market is relatively stronger than other Southeastern Asian countries, while price remains the most important factor. After long-term delicate operation, JPS has become the leader in the industry and formed a professional team. In terms of high-end surveying products, unmanned surveying boat has not been introduced in Malaysian market, and double-frequency single-beam echo sounder is prevalent. Due to the high price, high-end marine products are difficult to promote in local market, for example, the cheapest multi-beam instrument is priced around 100, 000 USD.
Hi-Target's Special Advantages
Hi-Target possesses obvious advantages in Malaysian market: the development of unmanned boat technology is rapid, its products are of various kinds with integrated solutions which can cover different needs; its multi-beam echo sounder has advantage in price compared with other international products; HD-MAX has become more mature and double-frequency product will be on the market soon. Therefore it is highly possible to enter Southeast Asian marine surveying market which in high need of double-frequency products.
Faced with new market needs, Hi-Target has accelerated its research and development of high-end products and planned to launch double-frequency HD-MAX, ADCP and multi-beam echo sounder. At the same time, Hi-Target strives to improve the quality of surveying boat and its personnel, optimize the product performance and increase its talent back-up.
Proceeding Cooperation
After negotiation in the meeting, both parties have agreed on keeping contact and doing business starting from single-beam echo sounder HD-MAX, which lays the foundation for cooperation in multiple areas. Meanwhile, Hi-Target will continuously pay attention to the latest development of multi-beam echo sounder and unmanned surveying boat, keep its international insight and carry out promoting cooperation with JPS in related fields.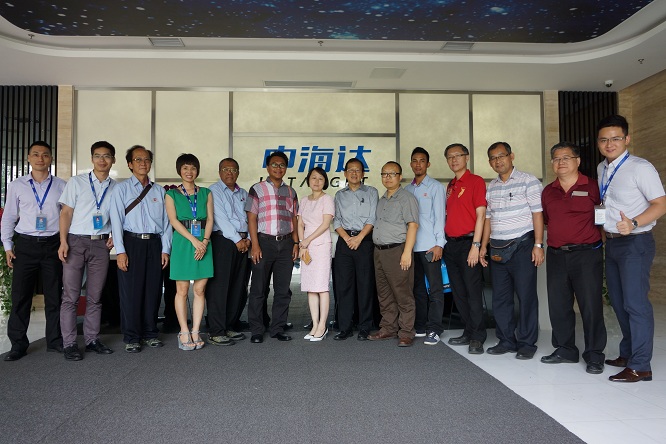 At the end of meeting, Hi-Target International Trade Department gave a "Fu" scroll full of Chinese cultural feature to JPS representative group as present. As the visit was coming to an end, both parties took a group photo in the reception hall, which represented the perfect ending of their Guangzhou visit.