Red Dot Design Ward released the list of winners recently. Hi-Target next-generation intelligent smart GNSS Receiver iRTK5 overcame competition and stood out from thousands of submissions from 50 countries to claim the award.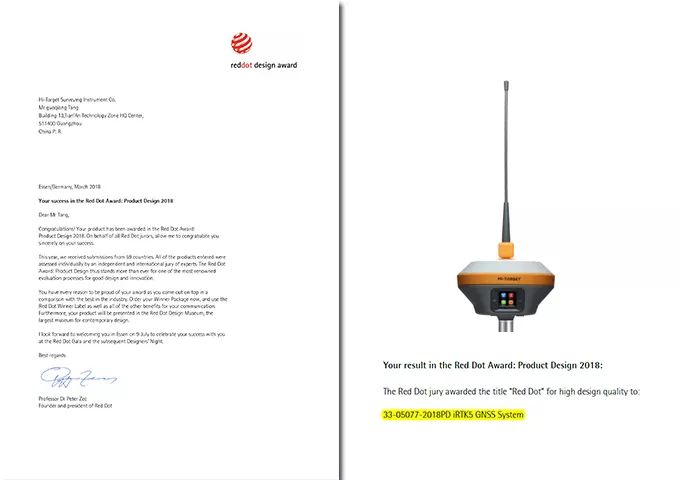 Established in 1954, the red dot awards are one of the most prestigious design competitions in the world and are an acknowledgment of high quality design. Competition is always very tough and winning demonstrates a high level of creativity, innovation and quality of manufacture. The previous winners includes Apple AirPods Bluetooth Headset, Leica T and Ferrari FXX K.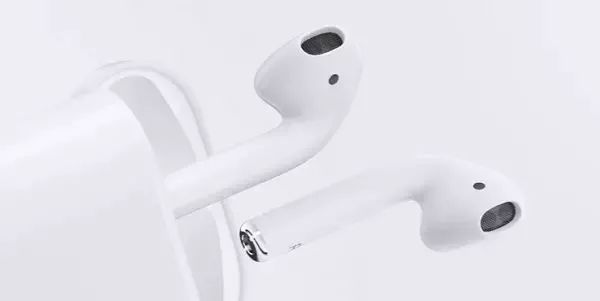 Apple AirPods Bluetooth Headset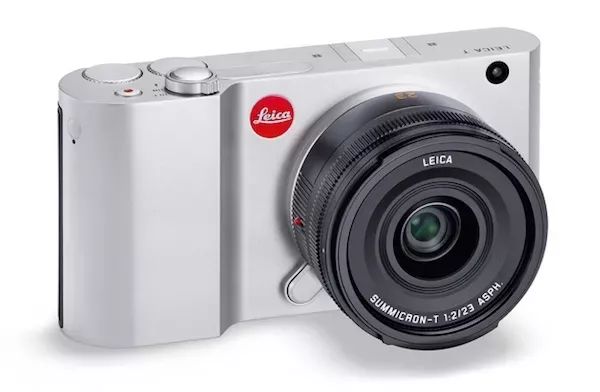 Leica T
"We are immensely proud to receive the awards in such a world-renowned competition. We always believe that good design is for serving, for people who use it. Hi-Target next-generation GNSS Receiver iRTK5 has good design in its appearance but the true good design is groundbreaking technology, professional and stable performance," said Jack Lin, product manager in Hi-Target.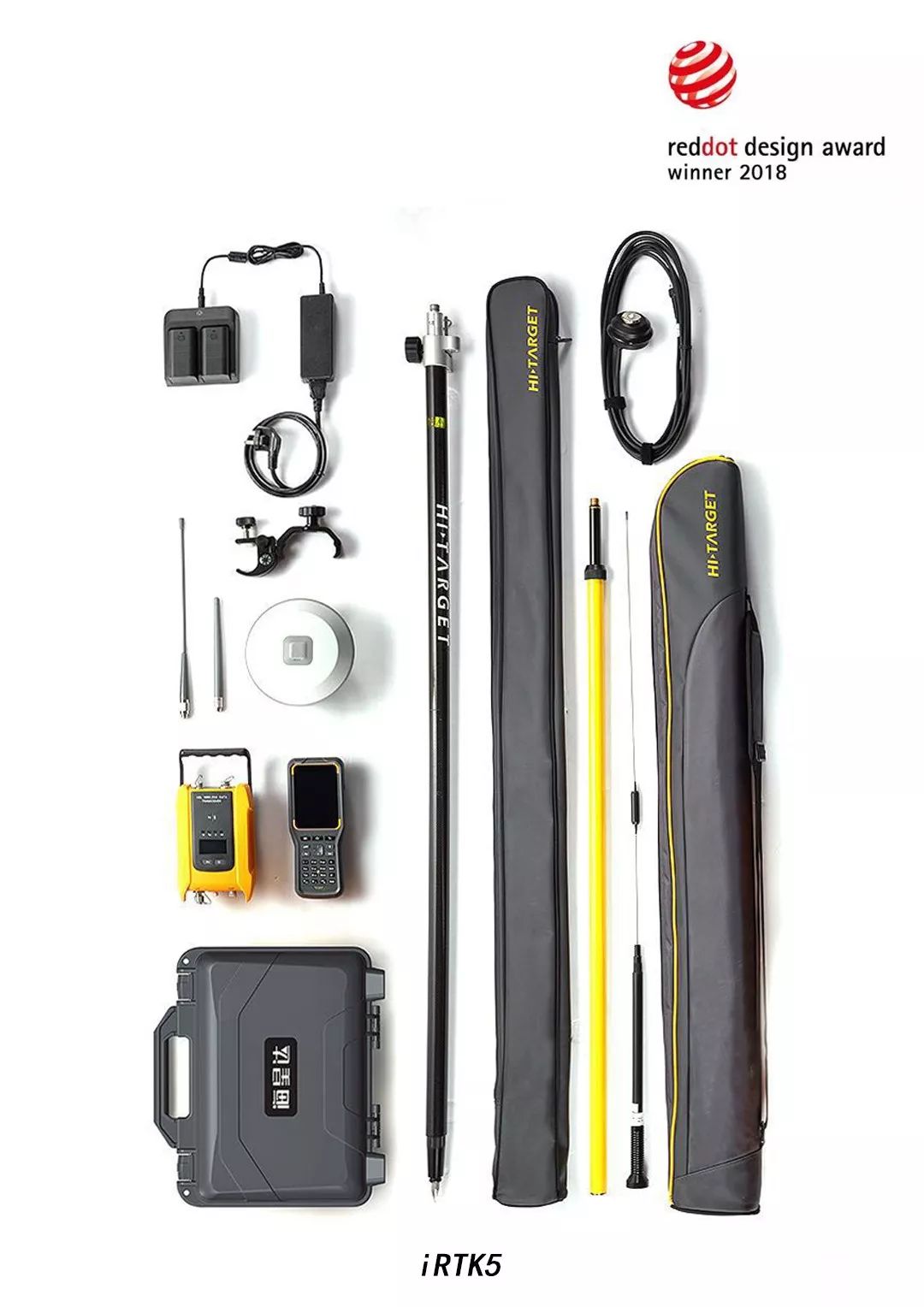 The use of magnesium alloy materials and electrical coupling corrosion design enable GNSS Receiver iRTK5 with a light weight, anti-drop, corrosion resistance and anti-interference ability. It is the first GNSS Receiver launched in the industry with a high-definition, colored OLED touch screen replacing for the traditional button operation. This transform brings with an intuitive experience and convenience for operators. A 360° omni-directional antenna with innovative design breaks the limit of the distance; multiple radio protocols supporting is compatible with multi-brand manufacturers; upgraded to the new generation controller iHand30 supporting 4G, WiFi, OTG which has greatly improved the operating efficiency.
With iRTK5, Hi-Target is confident to lead a new trend of cutting-edge GNSS Receiver – more stable and reliable, with the precise and high-end production and configuration.
It is delivering a new value to "Made in China".