Singapore, April 13, 2018- Hi-Target introduced the full-line products of hydrographic surveying solutions in Ship to Singapore-Hydrographic surveying solutions seminar in overseas market for the first time.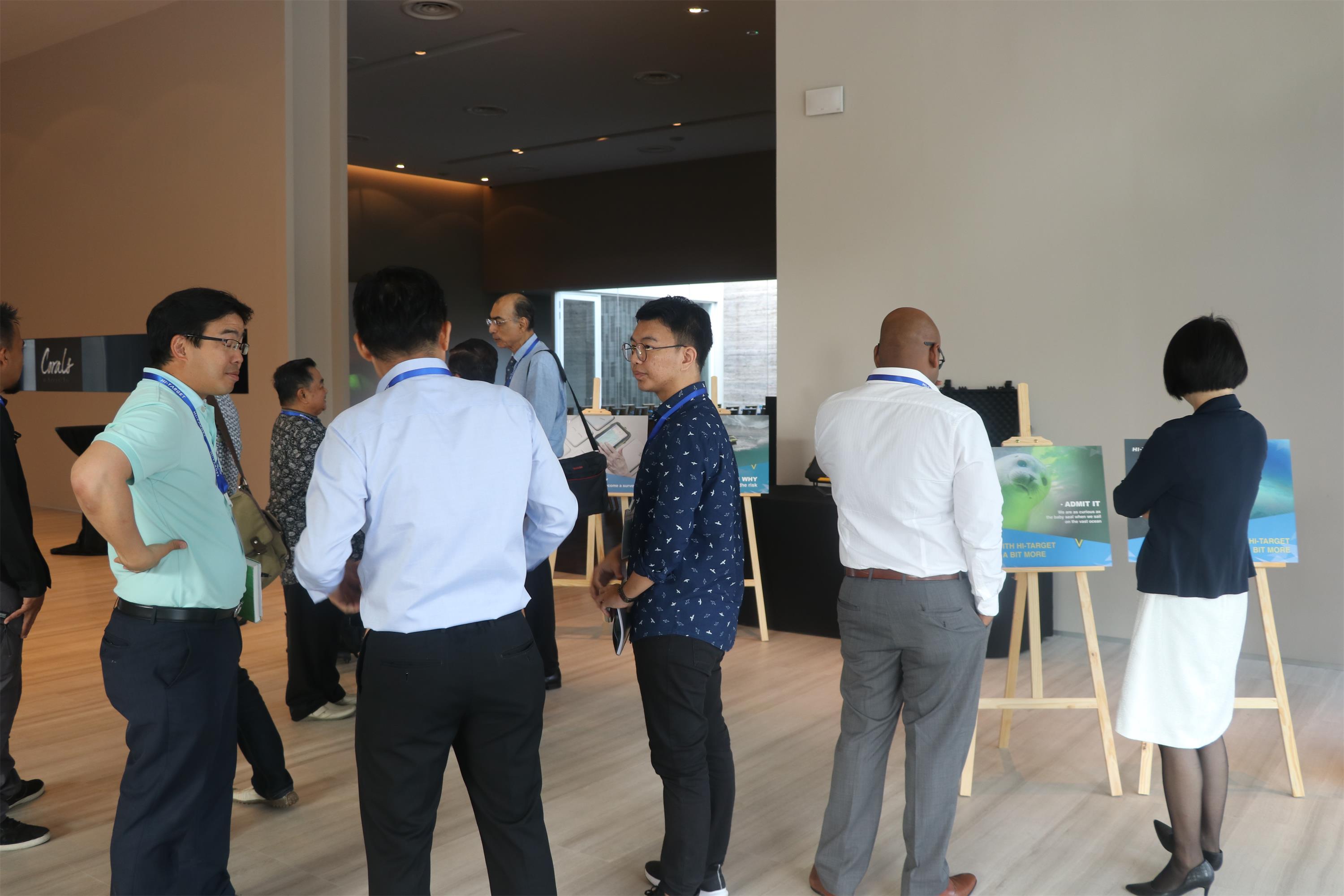 Hi-Target all products hydrographic surveying solutions made a debut in seminar including iBoat BS2 Unmanned Surface Vehicle System, HD-Lit Single Beam Echo Sounder, iBeam 8120 Multi-beam Sounding System, iPos MS12 high-precision inertial integrated navigation system and iFlow600 ADCP which are all designed, developed and manufactured independently by Hi-Target Jiangsu Marine company.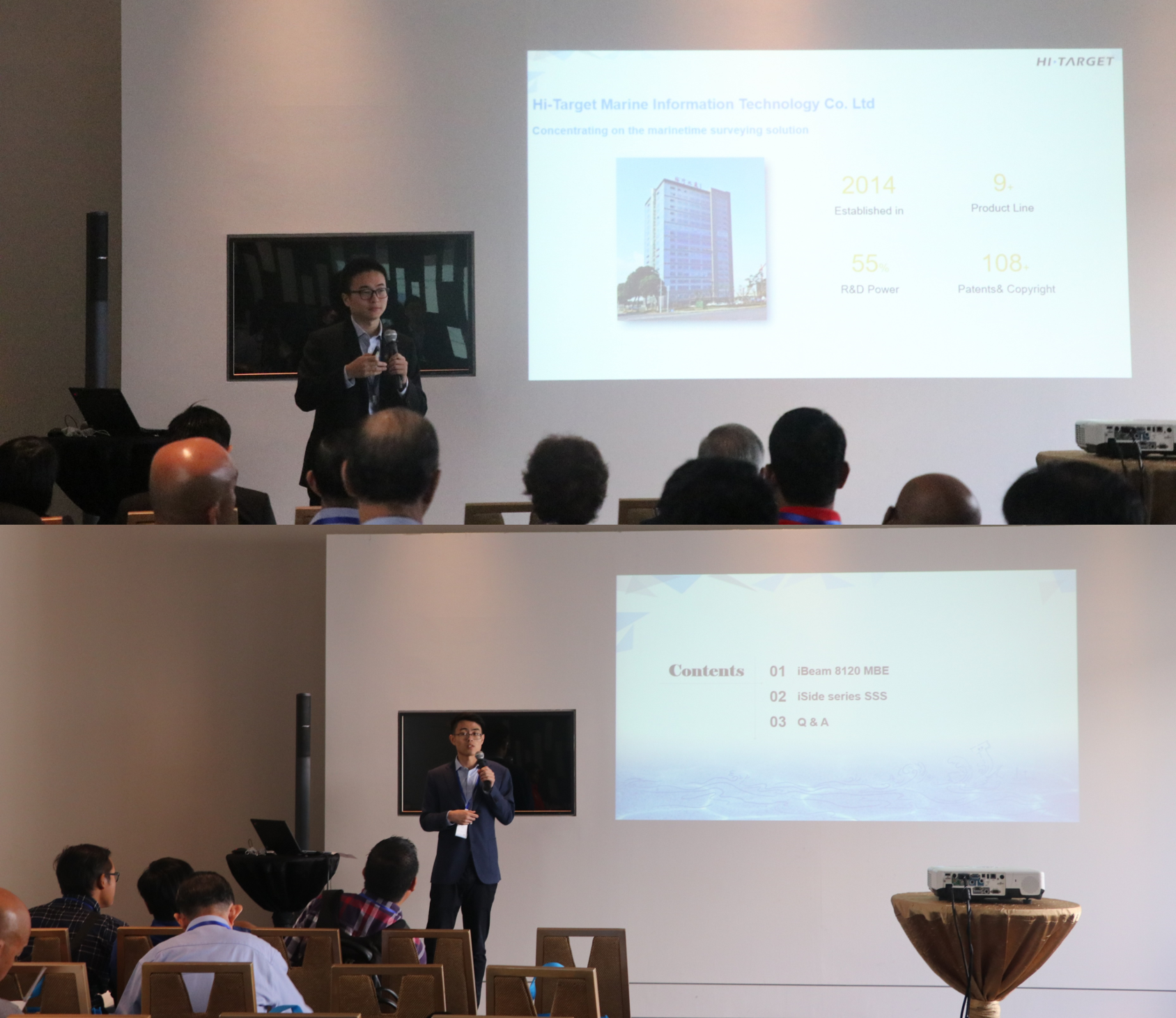 (Products introduction by Adin and Peter)
The seminar has attracted more than 60 customers from 10 countries and regions, most of them coming from water management departments in Singapore, Indonesia, and Vietnam, hydrographic integrated solutions services providers and users in the industry.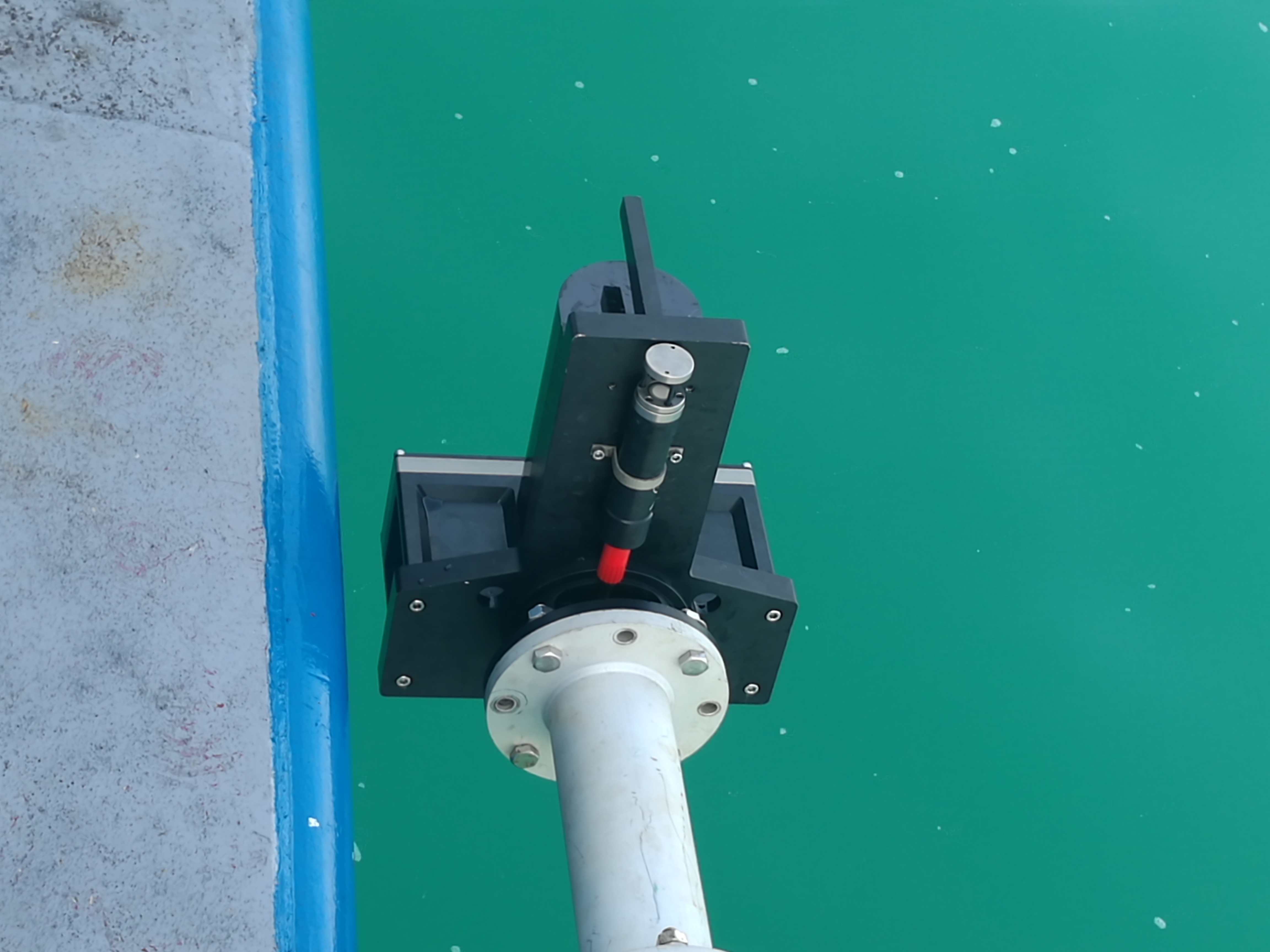 iBeam 8120 is an miniaturized and portable multi-beam sounding system launched by Hi-Target latest, meeting the standard precision of IHO S44 requirement. The weight of iBeam 8120 is only 12 KG, suitable for the installation on smaller platforms. iBeam 8120 can be applied widely in chart mapping, geological surveying, channel dredging, search and salvage, and route surveys, etc.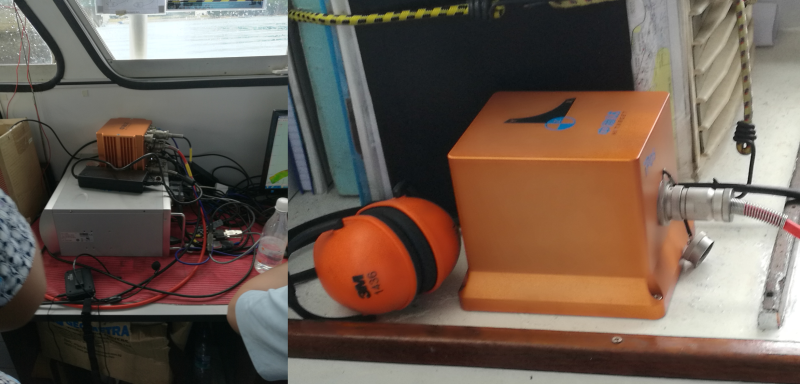 iPos MS11 is a high-precision inertial integrated navigation system and comprehensive shipborne positioning system, used as a provider of the accurate position reference and motion compensation. No doubt it is an ideal tool for multi-beam measurement and shipborne movement.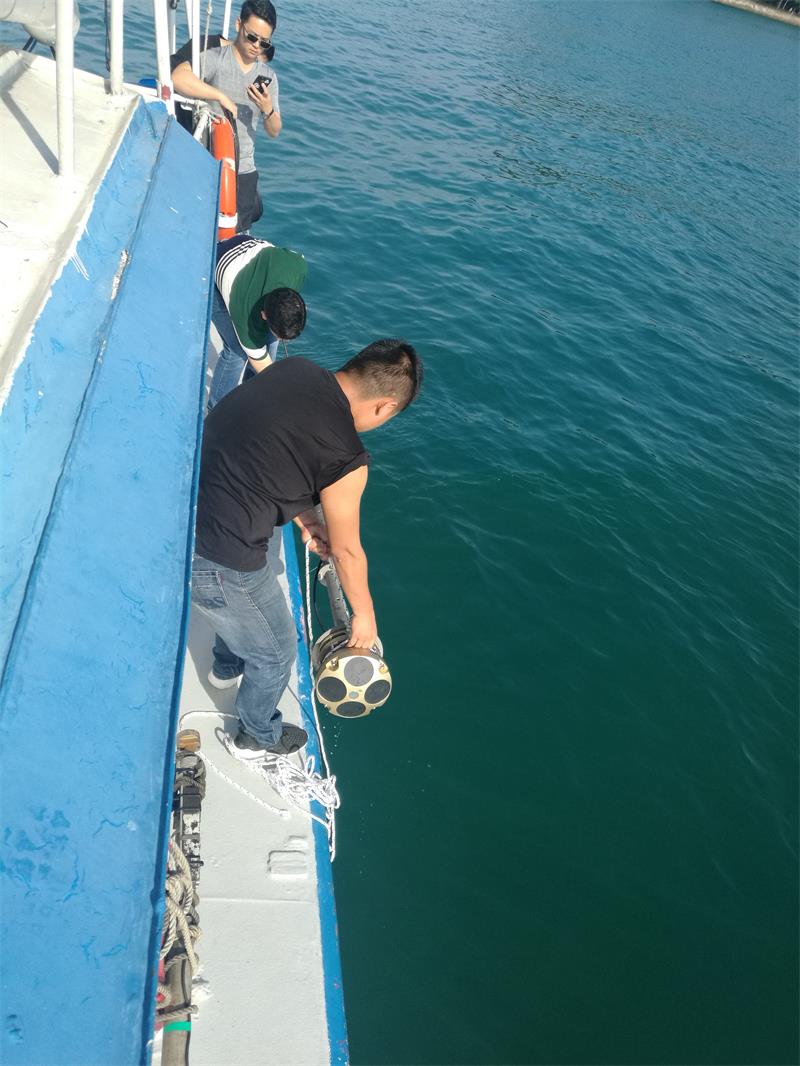 Hi-Target is one of six providers with a mass-produced ability of side scan sonar in the world, displaying its potential to be a company with advancing technology. iFlow RP600 can be widely used in the flow velocity measurement of oceans, rivers, and roadways.
Apart from product introduction, participants paid great attention to the Global Precise Point Positioning Service and Its Applications in Hydrographic Surveying introduced by Richard Pan, Hi-Target technical director which is the Global Precise Point Positioning Technology, based on that, the receiver will be able to achieve centimeter accuracy in anywhere and anytime.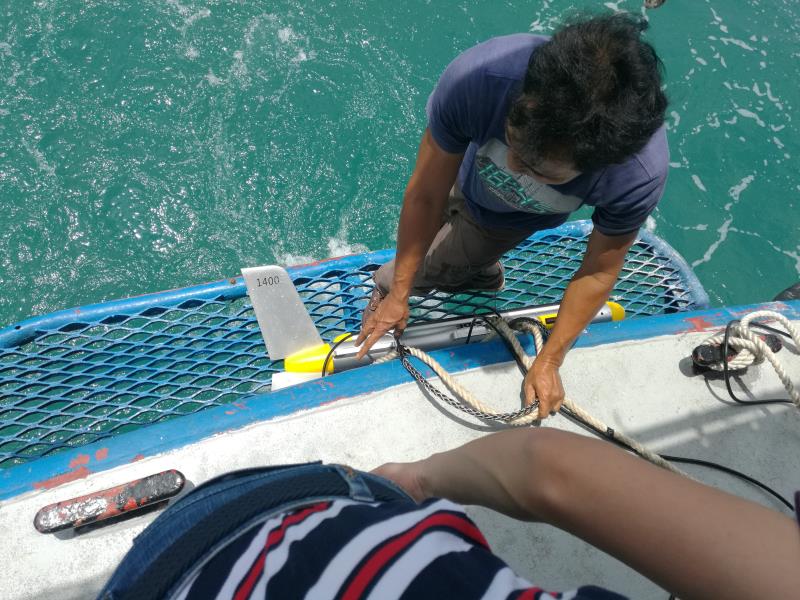 (Installation of the iSide 1400 )
Underwater images produced by iSide side scan sonar system are in excellent quality with high resolutions.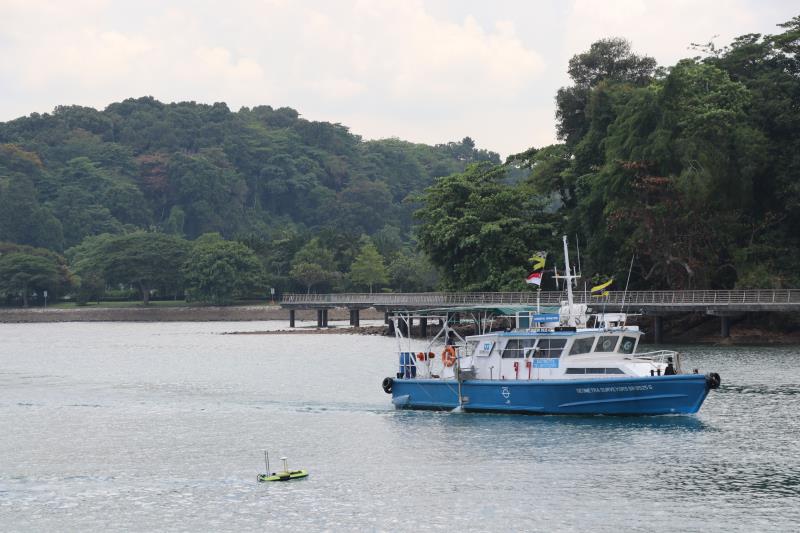 iBoat BS2 intelligent unmanned surveying vessel is small and portable with modular design for easy maintenance. A variety of sensors can be carried to the boat so that it excels in applicability such as hydrographic surveying of underwater terrain, reservoirs, lakes and underwater topography.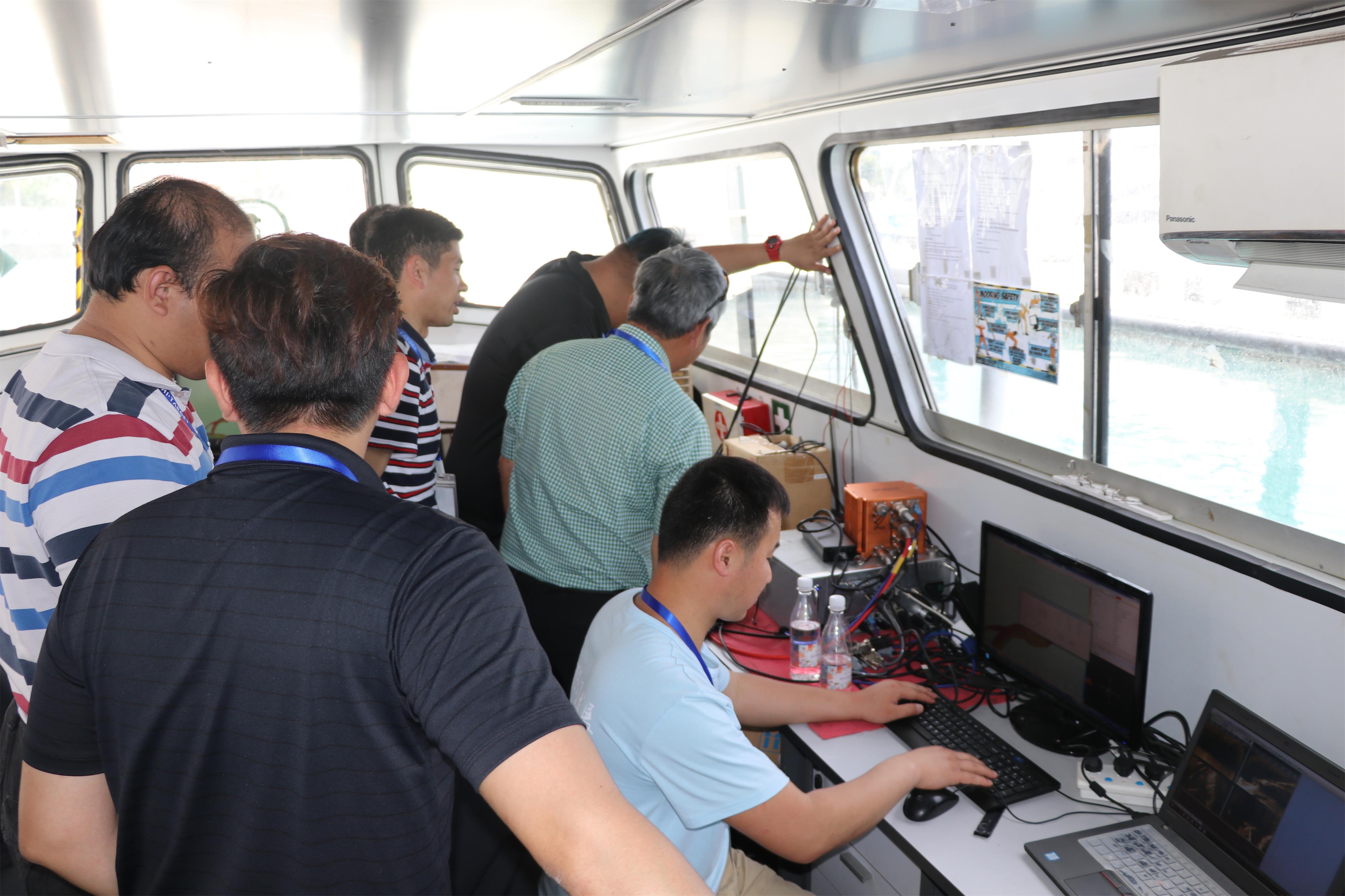 ( Technicians are collecting data and apply experimental results in real time)
After the introductions of all the products by Hi-Target hydrographic product manager Adin Lee and Peter Cheng in the morning, seminar participants have a chance to go on board for a more intuitive experience since all equipment are installed to a professional surveying vessel and operated by professional technicians to collect data and apply experimental results in real time.
"The equipment works well and enable our customers gain more knowledge about the products and gain confirmation for the experimental results. We always dedicated to improving productivity in our customers' daily work and adheres to providing the best service through roadshows and training, product demonstrations and technical Q&A. The hydrographic product seminar today is the best practice," said Adin, Hi-Target product manager.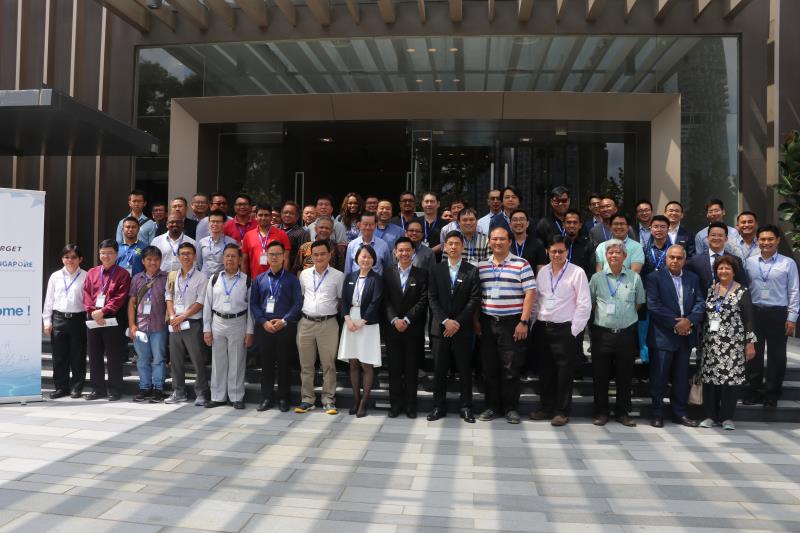 In the opening presentation by vice president of Hi-Target Jeffrey Tan, the announcement symbolized the establishment of Hi-Target new office in Singapore. The new oversea office supports the service of oversea customer community, advancing their opportunities to benefit from the customizability of Hi-Target and demonstrating an accelerating process of international.