As a strong GNSS solution provider in the world, Hi-Target won 450 sets Mobile Tablets Project in Ankara government Dept with Qpad X5 in this May 2017. This collaboration will provide a picture of GIS data information collection to improve safety and operations.
Operating in high-accuracy performance under severe environment, besides with severe environmental capabilities and high configuration hardware, which also gives credits to professional GIS data information collection software of Qpad X5.
As a supplier of many successful GIS data information collection cases application for different industries in China in the past years, such as electric power, water & gas pipelines, environment protection, ocean application and more, Hi-Target has a long term experience in government projects.
"This bid is with profound significance because it is one of the biggest projects for Hi-Target as a GIS solution provider to supply the comprehensive service for the overseas governments dept and users. We take this chance to share our successful GIS solution cases to the related industry abroad, and believe our solution is more effective and powerful than before," said Daisy Lei, sales manager of Hi-Target.
About Qpad X5
The Qpad X5 is a high-precision rugged tablet designed for powerful and reliable performance. Android 5.0 OS and 8-core processor makes the Qpad X5 for impressive high speed and good user experience. The 7-inch highlight screen ensures the visible capacity even in direct sunlight.
Connected with optional high-precision GNSS module, the Qpad X5 can achieve RTK performance with 2cm accuracy. With professional mobile GIS software, the Qpad X5 is the best choice for your GIS field work and industry solution.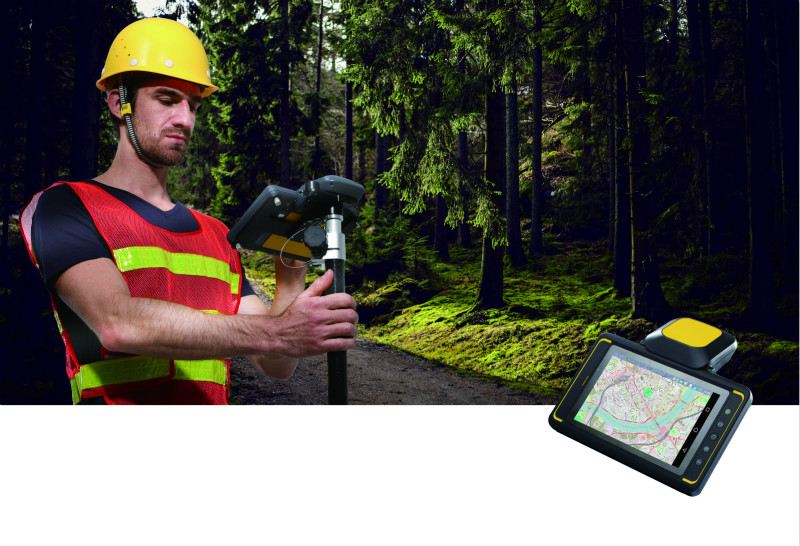 About Hi-Target
Hi-Target (Hi-Target Surveying Instrument Co. Ltd) is a professional high-precision geographic instrument and solution provider based in China. Areas of business include GPS/GNSS, total station, GIS mapping, hydrographic surveying, UAV, 3D laser system instrumentation, BDS high-precision applications, precision agriculture and machine control, indoor localization solutions and more.
As the first Chinese company in the GNSS industry to be listed, Hi-Target adheres to its corporate mission, "to create value for customers and wealth for shareholders while at the same time remaining a conscientious contributor to humanity".