Hi-Target hold its high-end hydrographic products seminar in Jakarta, Indonesia in 24th August 2017 , in which the latest USV iBoat BM1 powered by Hi-Target R&D team made its first appearance.
Collaborating with the local authorized distributor PT. Mysurv Penta Benua, the presentation of latest achievements in hydrographic technologies and instruments addressed by Hi-Target team. Nearly 100 participants joining the seminar, most of them are engineers and specialist from the hydrographic surveying field. Meanwhile,this event also attracted Indonesia Navy officials in presence.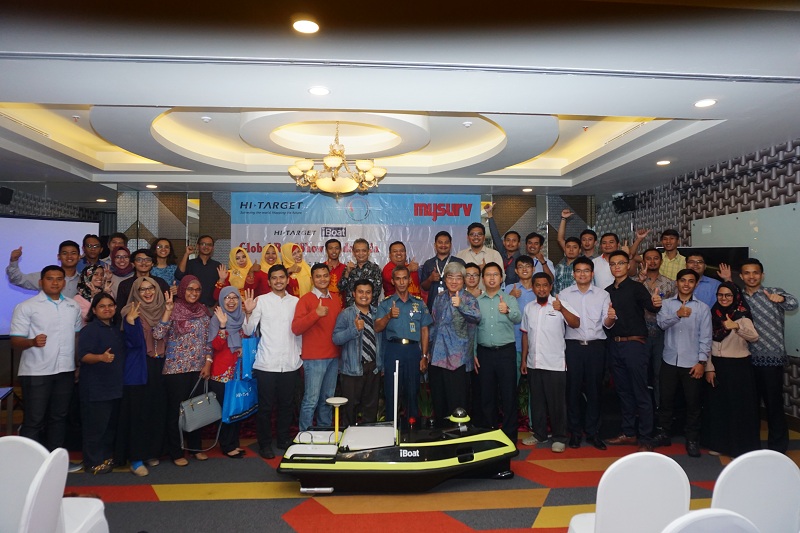 Demonstration was conducted on the same day by Hi-Target's marine engineers in Sunlake, Jakarta. The demonstration of iBoat BM1 provided the a close glace of Boat BM1 high performance -powerful engine,easy-operation, automatic ultrasonic obstacle-avoiding function and available extension with singlebeam echosounder, multibeam echosounder, ADCP, Side scan sonar and etc.
About Hi-Target iBoat BM1
BM1 is an intelligent USV, designed to be a trimaran with advantages of low barycenters, small resistance, stable sailing and etc. The hull propellers are driven by brushless DC motor while the ducted design protects if from aquatic plants and twining of fishing net,etc.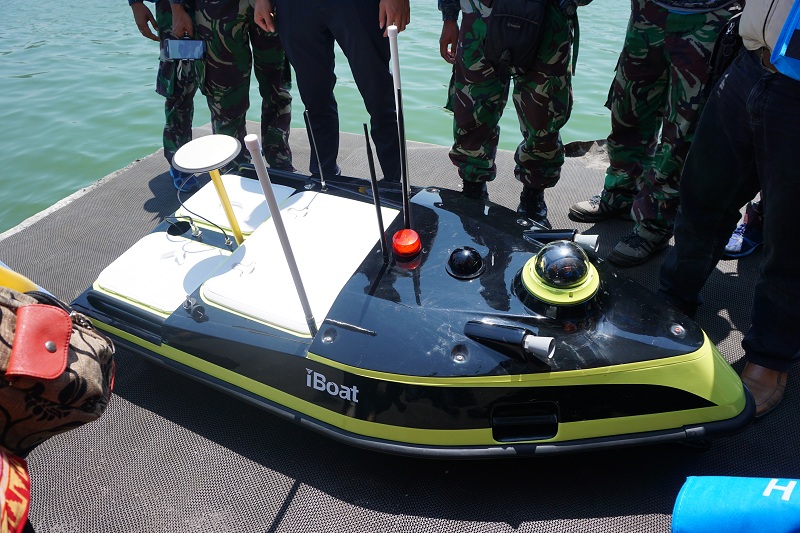 Various of sonar instrumentations can be installed on BM1, such as singlebeam echosounder, multibeam echosounder, side scan sonar, ADCP, water quality analyzer, water quality sampling box and etc.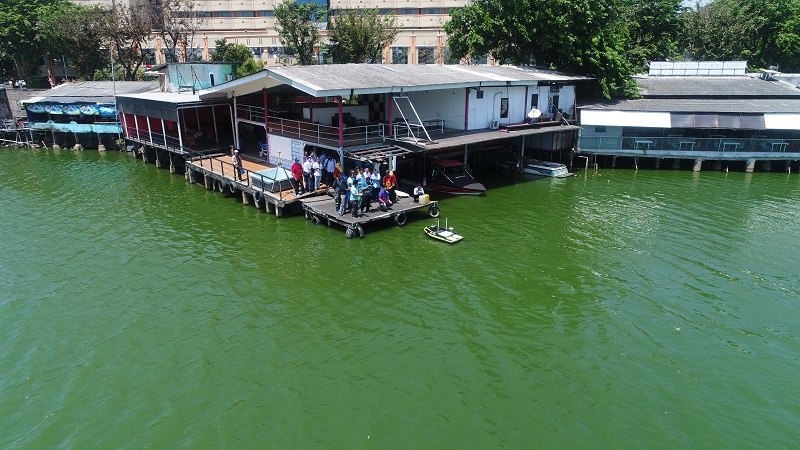 It is widely used in underwater topographic surveying and hydrographic surveying in areas such as rivers, water channels, harbors, dams and reservoirs especially for common or emergency water quality sampling, water quality monitoring, hydrographic surveying and etc.